Understand Speakeasy's core features
Get more done with fewer notifications. Create instant team chats with anyone inside or outside your organisation with Speakeasy.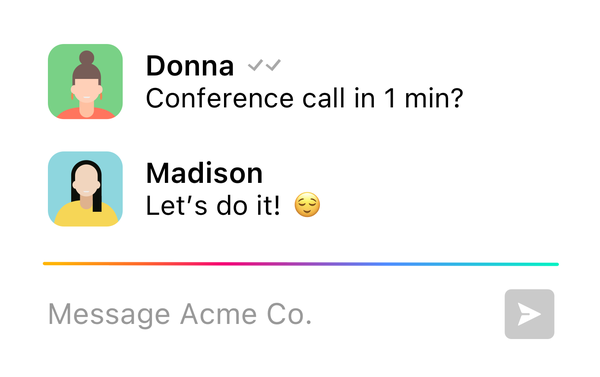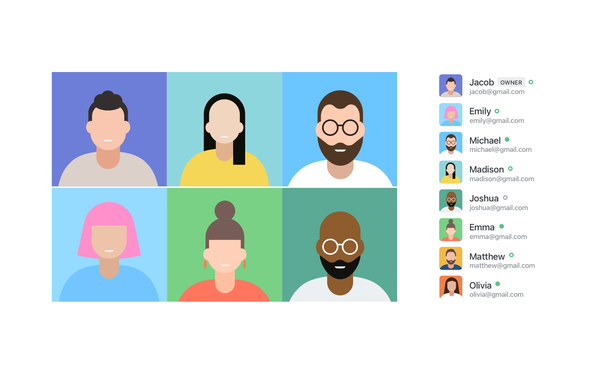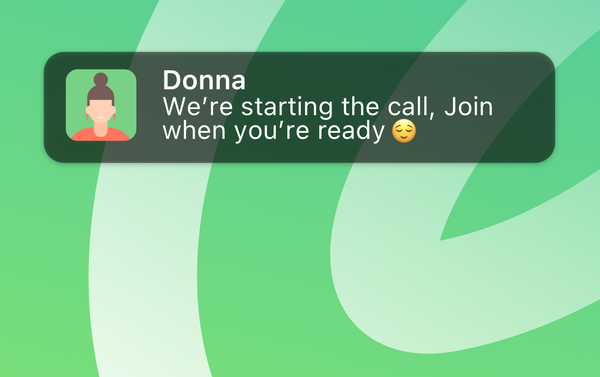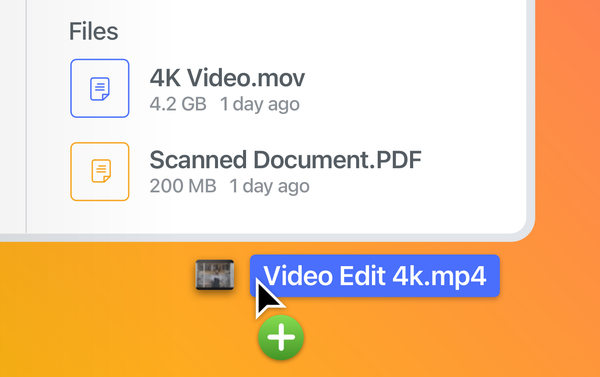 Stay in contact with teams and clients with calls and messaging.
Work with anyone, anytime. Collaborate on projects and tasks with clients or team members.
Cut out the noise and block out those unnecessary notifications.
Share files, topics and projects with Speakeasy.
"Every feature works with my existing email"
– A happy Speakeasy User
Collaborate
Connect with anyone, anywhere, anytime. Collaborate on projects and tasks with Speakeasy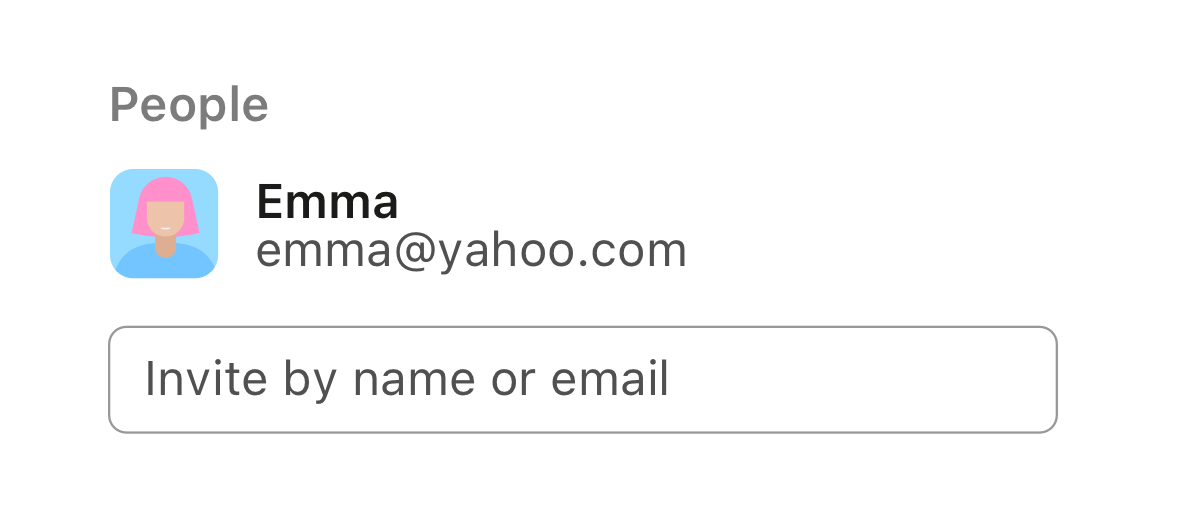 Project Conversations
Cut out the noise and pull in the best people for the job with curated project conversations.
Team Conversations
Get the most out of your team and clients, with topics, threads, replies, and direct messaging.
HD Video Conferencing
High quality video calls with up to 16 participants making it the perfect place to catch up on project progress.
Group Audio Calls
Easily set up a call with all the stakeholders, keeping everyone in the loop.
Large File Transfers
With file sharing of up to 4GB the days are gone where you can only send small files via email or other platforms.
Reactions
Boost team moral by letting them know they are doing a good job, use reactions to show your appreciation.
Direct Messages
Looking to talk one-on-one with a team member or client? Direct messaging gives you the freedom and privacy to connect.
Voicemail
It's common for people to miss calls. Let them know what you need and to get back to you with voicemail.
Sync across all devices
Don't limit yourself, sync up your conversions between mobile, tablet and desktop across all platforms.
Private & Secure
You can feel confident in knowing your data and conversations are secure and kept private.
Sharing
Enjoy seamless access with a number of sharing options. Share topics, conversations, and files with ease.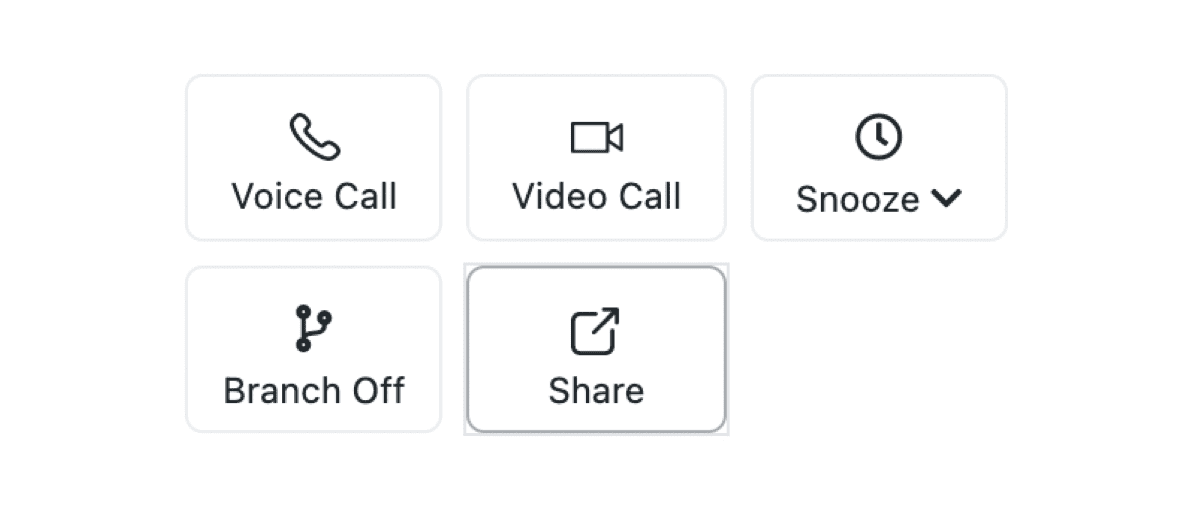 Topic Share Link
Share a link to easily onboard anyone into your topic in seconds.
Large File Sharing
Enjoy large file transactions up to 4GB, giving you the freedom to share almost anything instantly.
Specific Topic Files
Keep your project files in one place. Each topic keeps a history of the files exchanged in case you ever need to use them.
Web Preview
Have a look at the files shared in your topics before you download them, this gives you a chance to determine whether or not the file is useful for you.
Remote Work
At the heart of it Speakeasy is very easy to onboard and chat to people, whether they are part of your organisation or not.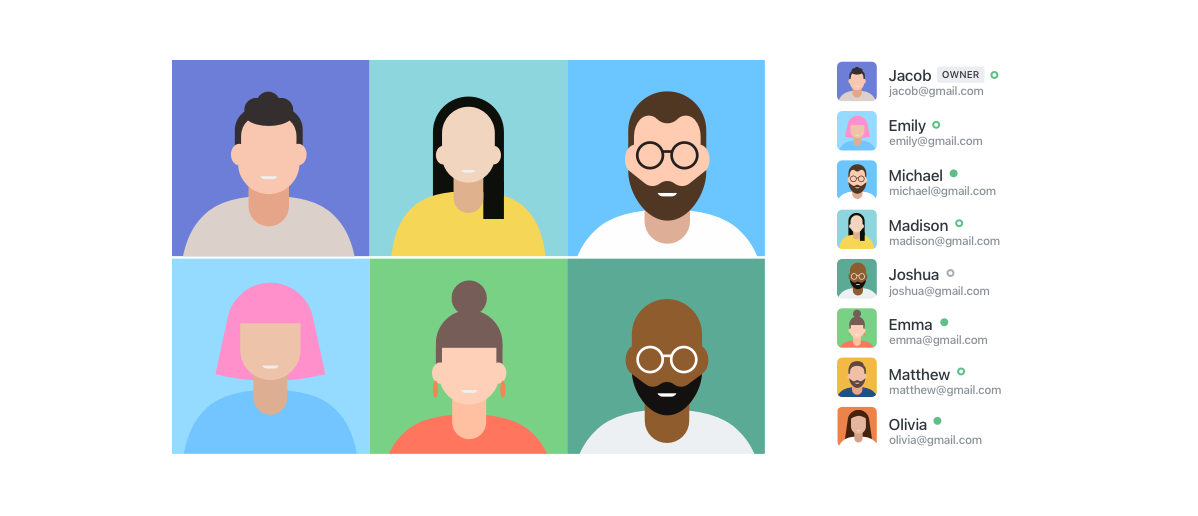 Security
Safe and secure P2P calls and E2E security so you know you're safe no matter where you're working.
Invitations
Easily invite your clients and potential remote teammates to topics so you can better collaborate on projects.
Task Management
Stay in control and up-to-date with your client's requests, task management means you don't get overwhelmed by a cluttered workload.
Goals
Work towards your project goals and make sure to hold yourself accountable when you're on the move.
Collaborations
Connect with anyone, anywhere, anytime. Collaborate on projects and tasks with Speakeasy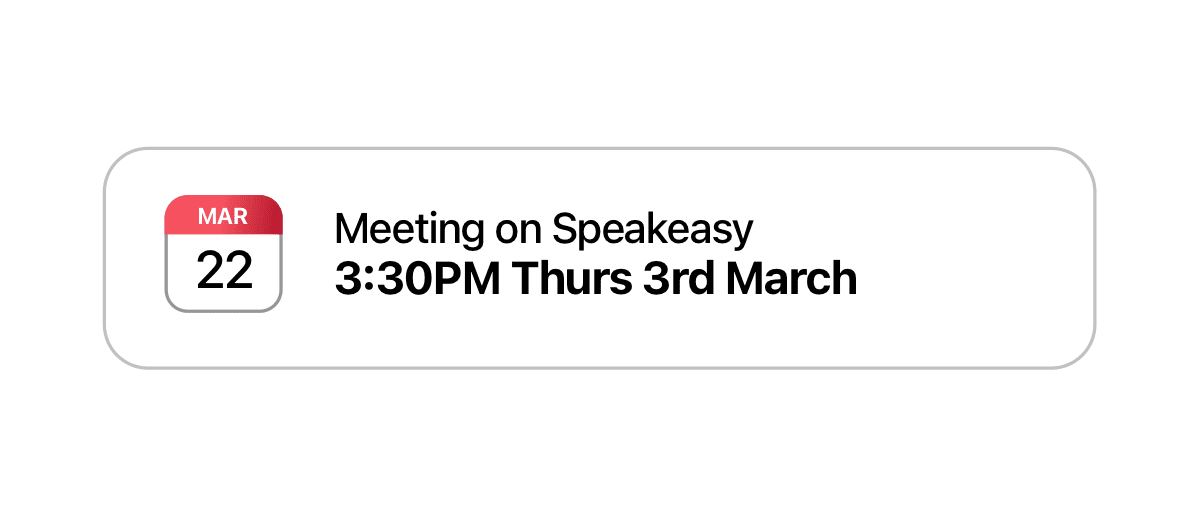 Meeting Scheduling
Choose a date and time, schedule a meeting for your team so you can better collaborate and stay up-to-date.
Screen Share
Share your screen during meetings so your team can visualise the project you are working on and give real-time feedback.
Personal Emails
There is no need to create a Speakeasy email when you've signed up, use your personal email account without getting bombarded with notifications.
Branch Off
Thinking of a new idea but don't want it lost in conversation? Branch off allows you to collaborate on a new idea without having to invite everyone to a new topic.
Project Management
At the heart of it Speakeasy is very easy to onboard and chat to people, whether they are part of your organisation or not.

Shared Tasks
Create a task to share amongst the project members, once it is completed simply tick the box and it'll be out of the way.
Topics
Interact in topics specific to your project, and involve clients and project members to collaborate.
Onboard Anyone
Anyone can be onboarded, whether they're internal or external members feel free to onboard that talent to better complete your project goals.
Ad Hoc Rooms
Need a topic room for 5 minutes? You can easily create and delete a topic room once your needs for it have gone.
Customisation
Speakeasy offers unique custom features which you won't find in other places.

Email Signatures
Generate a clean and professional email signature without any effort, it does the work for you.
Rich Text
Seamlessly integrate rich text with Speakeasy. Code, tabling and other forms of rich text transfer easily to your app.
Emoji Reactions
Sometimes words aren't enough, show how you feel about someone's message or shared file with an emoji reaction 😄
Profile Pictures
Show yourself off or stay incognito with customisable profile pictures.
Conversation
Curate your Speakeasy account, collaborate on the topics you're interested in and stay in contact with relevant teams.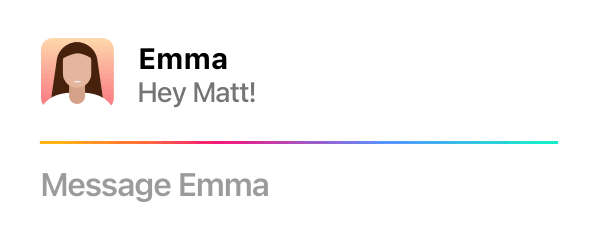 Video and Audio Calls
Calling your team and clients has never been easier, enjoy high-quality audio and video calls with Speakeasy.
Direct Messaging
Keep your conversations private with one-on-one direct messaging. If something isn't relevant to a topic you're a part of then reach out in direct messages to discuss.
Private Notes
Sometimes messages can get lost in group topics. Creating private notes means you can write a message that only you can see, and look back on it later.
Invite Anyone
Send an invitation via email or name and anyone can join your topic, there's no need for a business email with Speakeasy.